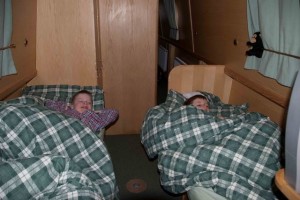 Children usually love boating. There is so much to see and do that they tend not to be bored. There are always ducks to feed – it is amazing to think that most peoples first interaction with wild animals is feeding the ducks, and fascinating to watch that even the adults in the group still enjoy doing that! Once you are moored Board games often feature as part of the evening entertainment, although a TV and DVD player will be found on the boat.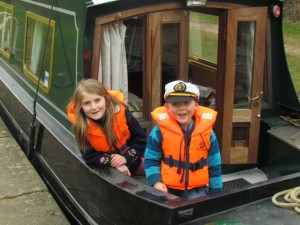 We do ensure that the children are part of the safety briefing, and lifejackets can be fitted on arrival. It is important to emphasize to children about safe behaviour near water, not running and taking care when stepping on and off the boat.
There is some safety advice and information here: http://canalrivertrust.org.uk/news-and-views/features/boating-with-children 
It is an ideal first holiday for babies, plenty of space for all the "stuff" that you inevitably take with you, and all the comforts of home with you throughout the travelling. As a holiday with toddlers we reckon you may need an extra pair of hands – bring Grandma with you? We do find it is often a holiday where the extended family comes. And then once they are past the toddler stage they can be very much part part of the whole holiday, able to help with steering and doing the locks.
[cryout-multi][cryout-column width="1/2″]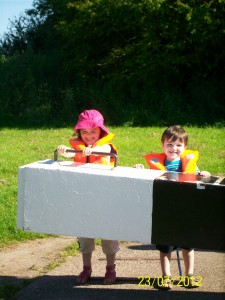 [/cryout-column] [cryout-column width="1/2″]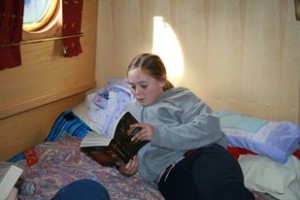 [/cryout-column][/cryout-multi]
---
The rules
No running
Stay close to a grown up
Hold hands when told to
Keep away from the edge
I said, KEEP AWAY FROM THE EDGE!
---