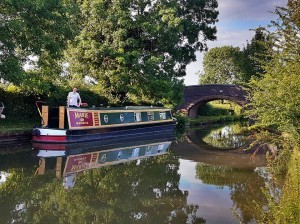 Our availability for 2019 is now live on the website, currently at 2018 prices.
(Don't forget if you have been with us before there is a 10% discount off a weekend, or week – just click the previous hirer button)
If you are looking for longer than 14 days give us a ring, or drop us an email and we will give you a quote. Longest one for 2018 was 8 weeks. He had a great time exploring the canals up north of Warwick.
If you can't quite see what you want please ring or email, we can be flexible on timing out of the main season, and are always happy to chat boats!