We do offer Christmas and New Year cruising. Please note that we do not offer short break hire over Christmas and New Year weeks, although we are happy to quote for 10 days or 2 weeks.
This year collection will be from Stockton on Monday 22nd December or Monday 29th December and from Warwick on Tuesday 23rd December or Tuesday 30th December.
---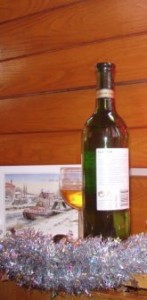 All our boats are fully centrally heated, cosy in even the worst weather, although in the great freeze of 2010 boats were completely unable to cruise, due to the canals freezing.
The galley is well equipped, and the oven large enough to take a turkey (although maybe not a monster one!)
All closures on the canals are lifted for the holiday period, and so all of our popular cruising routes are available, although tackling the Warwickshire ring in a week with the shorter days would be a bit much.
If you fancy Christmas day lunch at one of the canalside pubs we can advise on where might be suitable.
Please phone for further details. Boats for Christmas and New Year are for weekly hire only.
Please ring for details 01926 492968