Here are details of our boats and hope that you will find one that suits your requirements. We are pleased for you to view the boats when they are available (we are proud of our boats and feel that they sell themselves!) and you are assured of a warm welcome at either of our boatyards.
Choose your boat – all the boats.
These are not your average hire boat, but superb examples of the boatbuilders art! All our narrowboats have: – colour television with DVD player, stereo CD player. All boats have 240 electric supply, so bring your normal plug in chargers for phones and cameras, rather than the 12  volt car charges. The permanent double beds have internal sprung mattresses, front cabin-dining areas are carpeted and most boats are carpeted throughout. All upholstery is dralon.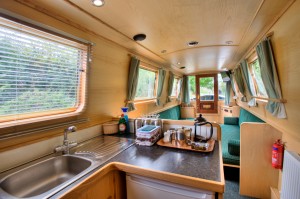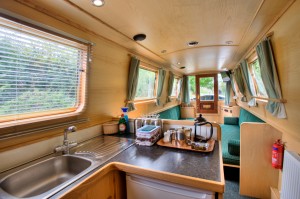 Previous hirers will have 10% discount on the first week of any holiday booked with us. All hirer's who book for a 2 week break  benefit from a 10% discount on the 2nd week.
If you were wondering about the names, Kate Boats have traditionally been named after the owners family members, and we now have Rebecca and Stephen (our children), and Jenella,  Marie, Esme Frances and Martin, their grandparents, with their cousin, Alexander, his mum Patricia Helen and her sister Susan.