[CSSBUTTON target="http://www.kateboats.co.uk/madeleine-photogallery/" color="ffd600″ float="left"]Madeleine Photogallery[/CSSBUTTON]
[CSSBUTTON target="http://www.kateboats.co.uk/rachel-video" color="ffd600″ float="left"]Rachel  Video[/CSSBUTTON]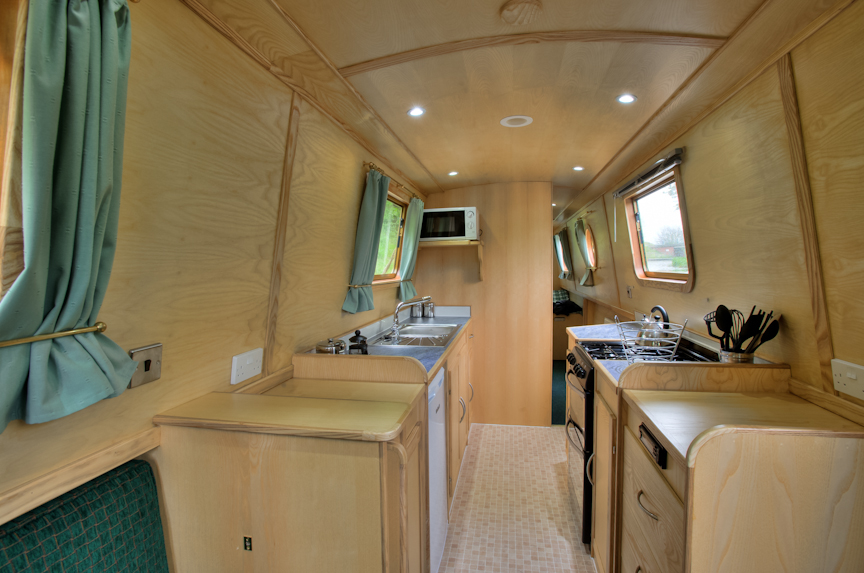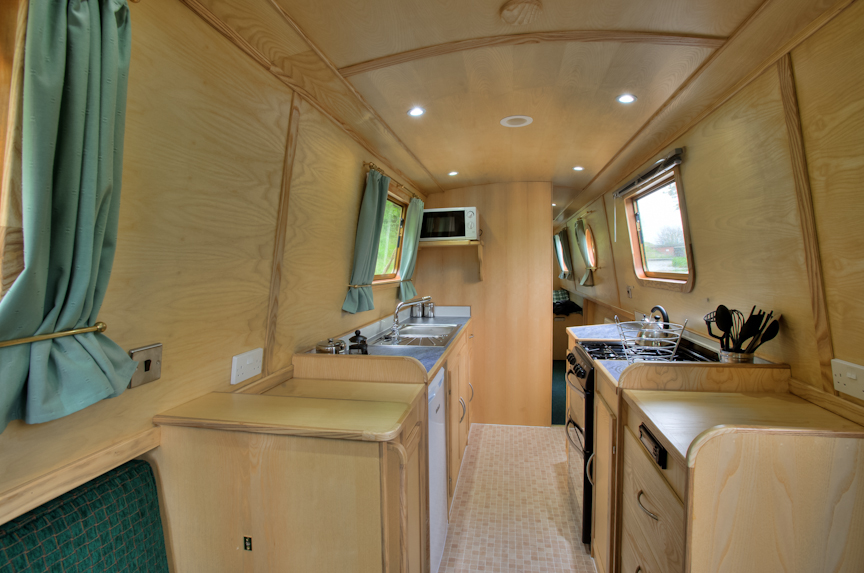 Madeleine is a 47 foot semi traditional stern narrowboat. This will sleep up to 4 but gives luxury cruising for two.
This boat is state of the art, with a fixed double at the stern, and a convertible double (or two singles) in the lounge area.
The kitchen is fully equipped with a full sized cooker, underbench fridge with freezer compartment and there is even a microwave. The boat is fully centrally heated, and, in common with all of our boats has 240 volt electric (with sockets like home!), TV with DVD player and radio/cd player.
The bathroom is fitted with the usual superb shower, and a macerator toilet and heated towel rail.
The rear cabin provides completely flexible sleeping and can be set up for you with either a fixed double bed or twin fixed singles. The beds in the boat are also uniquely 6'6″ in length and we have ensured maximum height in the boat, to allow for our taller customers.
Sleeps up to 4 with a fixed rear double, and either two singles or a double to make up in the lounge area.