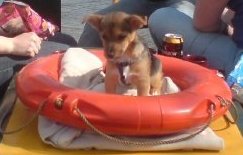 We get a whole range of pets coming along on holiday, including budgies, hamsters and the occasional cat. The most popular pet that comes on holiday are the dogs, who can join in and really be part of the fun.
We recommend bringing familiar bedding (we do ask that you keep the animals off the bedding and seating areas), and a few suitable towels, most dogs go the whole week without a dip, but there are the occasional unintended swimming expeditions!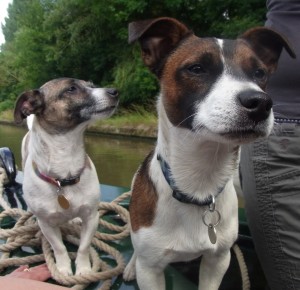 We do have two boats, Susan and Molly May that are strictly dog free, for those who need a pet free environment.