All the boats are available for short breaks, the boats based at Stockton Top Marina, at the top of the Stockton flight are for collection Friday 2.30 till Monday 9.00am return and Monday 2.30 for return Friday 9.00am.  The Warwick boats are also available collection Saturday for return Tuesday morning, or collection Tuesday afternoon for return Saturday morning.
Prices quoted are per boat and INCLUSIVE of damage waiver, diesel and gas, and VAT at 20%
These are 2016 prices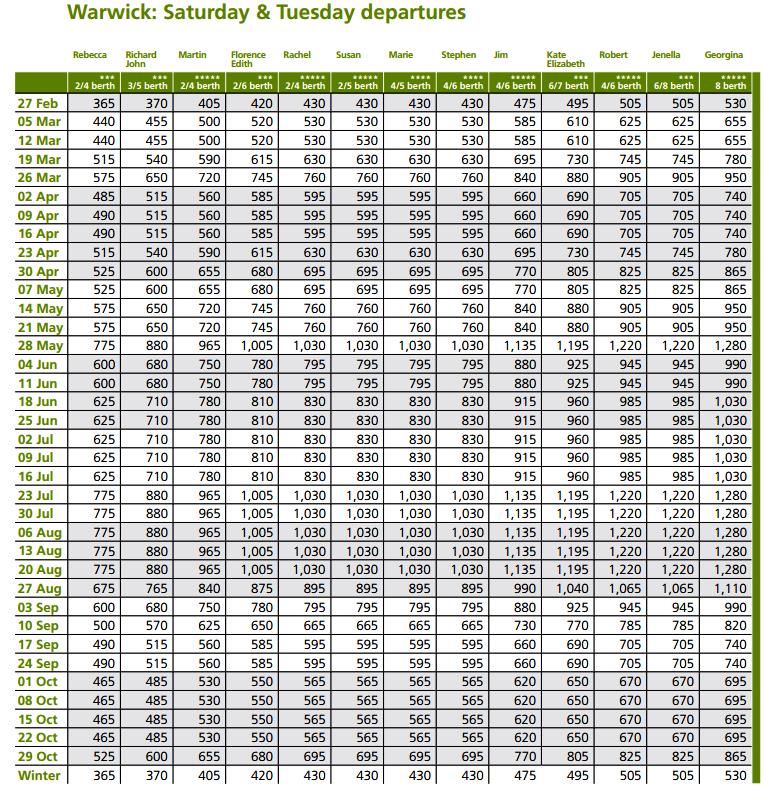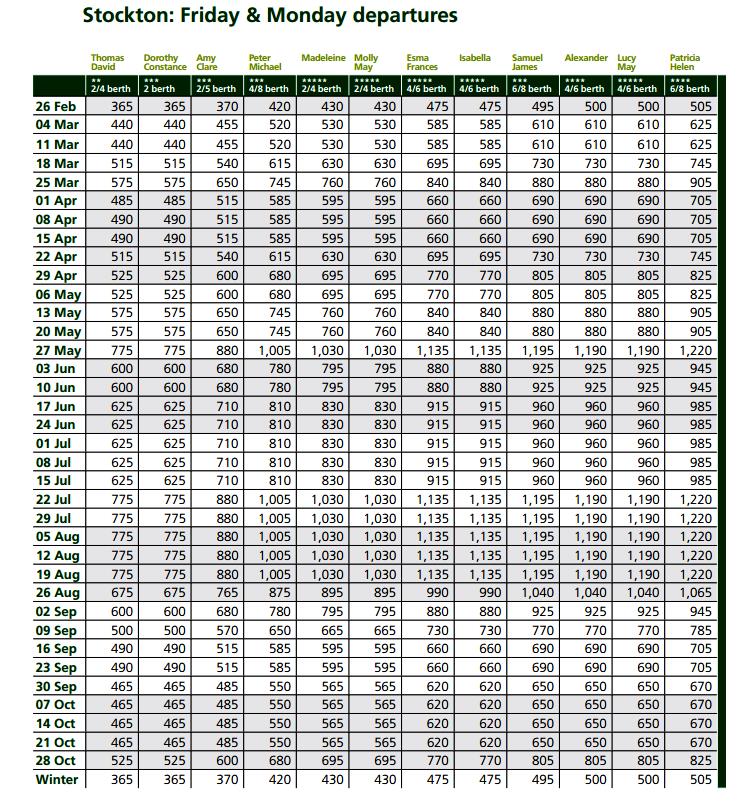 These are 2015 prices. The only cost we will add on is £25 per dog.