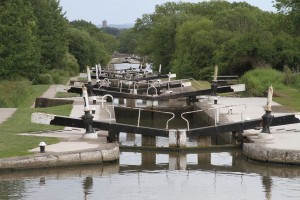 There is lots of information about this popular cruising route on the web, have a look at
http://en.wikipedia.org/wiki/Warwickshire_ring
It is difficult to predict how you will do the ring on your boating holiday. We can advise, but the variations are endless – from when you start the day, to when you like to stop cruising, whether there is a lunch break at a pub every day, to how enthusiastic the team is about getting you up or down Hatton flight.
Here is a link to a PDF copy of the output from
http://canalplan.org.uk/, which we recommend to give you a feel about how the journey might be, but we must stress that planning the journey is part of the fun of the preparations, and accepting that it doesn't all go quite to plan is part of the fun of the holiday.
Canal Planner – Warwickshire Ring – Clockwise
Warwickshire Ring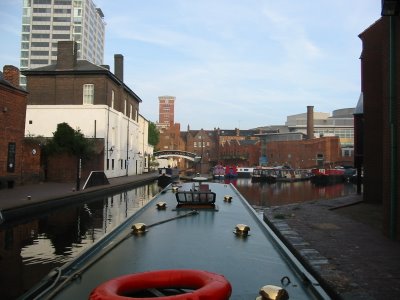 Sections of the Coventry, Oxford, Grand Union and Birmingham and Fazeley Canals are components in the Warwickshire Ring which, despite the almost constant proximity of conurbation and industry, manages to carve a surprisingly rural route through manicured fields and ancient meadows for much of its length.
The Saltisford Arm above the two Cape Locks is the remains of the Warwick & Birmingham Canal. The Hatton Flight, or 'Stairway to Heaven', is a flight of twenty-one broad locks that elevate the canal an impressive 146 feet.
At Kingswood Junction the Stratford-upon-Avon Canal is to the left. The Grand Union continues via five broad locks at Knowle and along the Olton Summit. Camp Hill Locks are in urban surroundings. Ahead is Warwick Bar, once the site of a toll office. To the right the Birmingham & Warwick Junction Canal, now part of the Grand Union, drops towards Salford Junction. Nechells Shallow Lock, permanently open, marks the approach of Salford Junction. Once this is negotiated the attendant industrialisation gradually peters out as the Birmingham & Fazeley wends its way to Fazeley Junction
From Fazeley Junction the Coventry Canal heads through former coalfields. Two locks at Glascote lift the canal to a long pound until eleven locks raise it into Atherstone.
Nuneaton is the birthplace of authoress George Elliot. The Griff Arm to the right is the remains of a once-extensive system of private canals.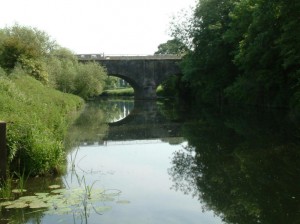 Hawkesbury Junction, also referred to as Sutton Stop after the occupants who once lived here, is where the northern section of the Oxford Canal joins the Coventry Canal via one of the tightest turns on the system. A stop lock is the last lock encountered for several hours cruising before the three at Hillmorton, which were duplicated to speed up traffic flow. At Braunston Turn the Grand Union Canal makes its way towards London, the Oxford continues to Napton Junction from which the Grand Union Canal branches towards Birmingham.
(With thanks to Waterscape)
Cruising time 54 hours